Publications
Guidelines for medico-legal examination in police custody and documenting custodial torture
Authors : CEHAT
Published Year: 2020
Mumbai: CEHAT, 45 p. E-Book, ISBN: 978-81-89042-90-5.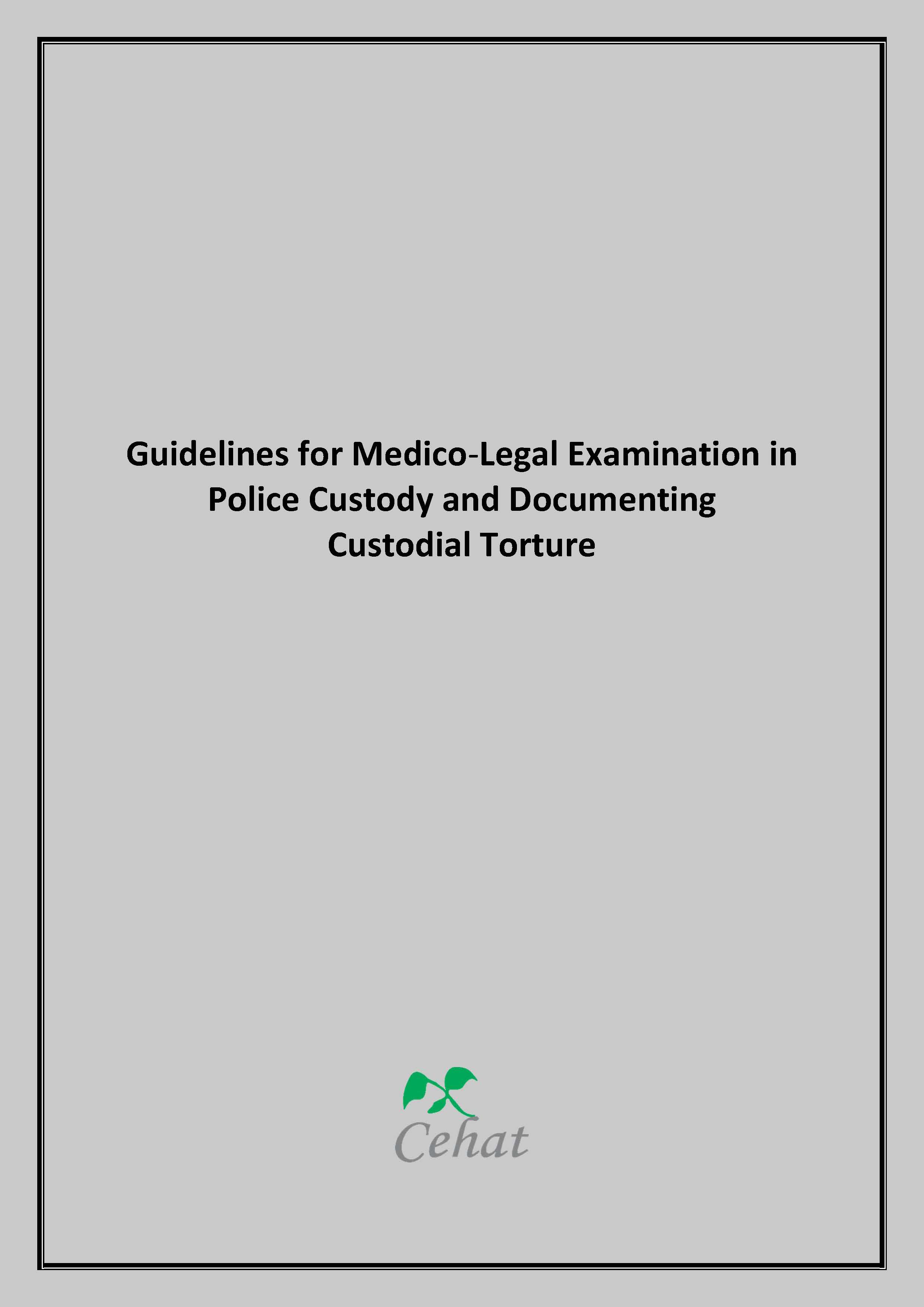 Medico-legal documentation of clinical findings with a reasoned medical opinion has evidentiary value. Currently, India does not have guidelines for a standardized medical examination for those detained in police custody or in prison. There is no standardized proforma for such a medical examination either. This document aims to provide uniform, gender-sensitive guidelines for the medico-legal examination of those in police custody and documentation of custodial torture.
This document has been prepared based on international standards set by the Istanbul Protocol: Manual on the Effective Investigation and Documentation of Torture and Other Cruel, Inhuman or Degrading Treatment or Punishment (1999) and Guidelines and Protocols for medico-legal care for survivors/ victims of Sexual Violence laid down by the Ministry of Health and Family Welfare, Government of India (2014).