Publications
DILAASA Brochure
Authors : DILAASA
Published Year: 2016
Dilaasa Brochure, 2 p.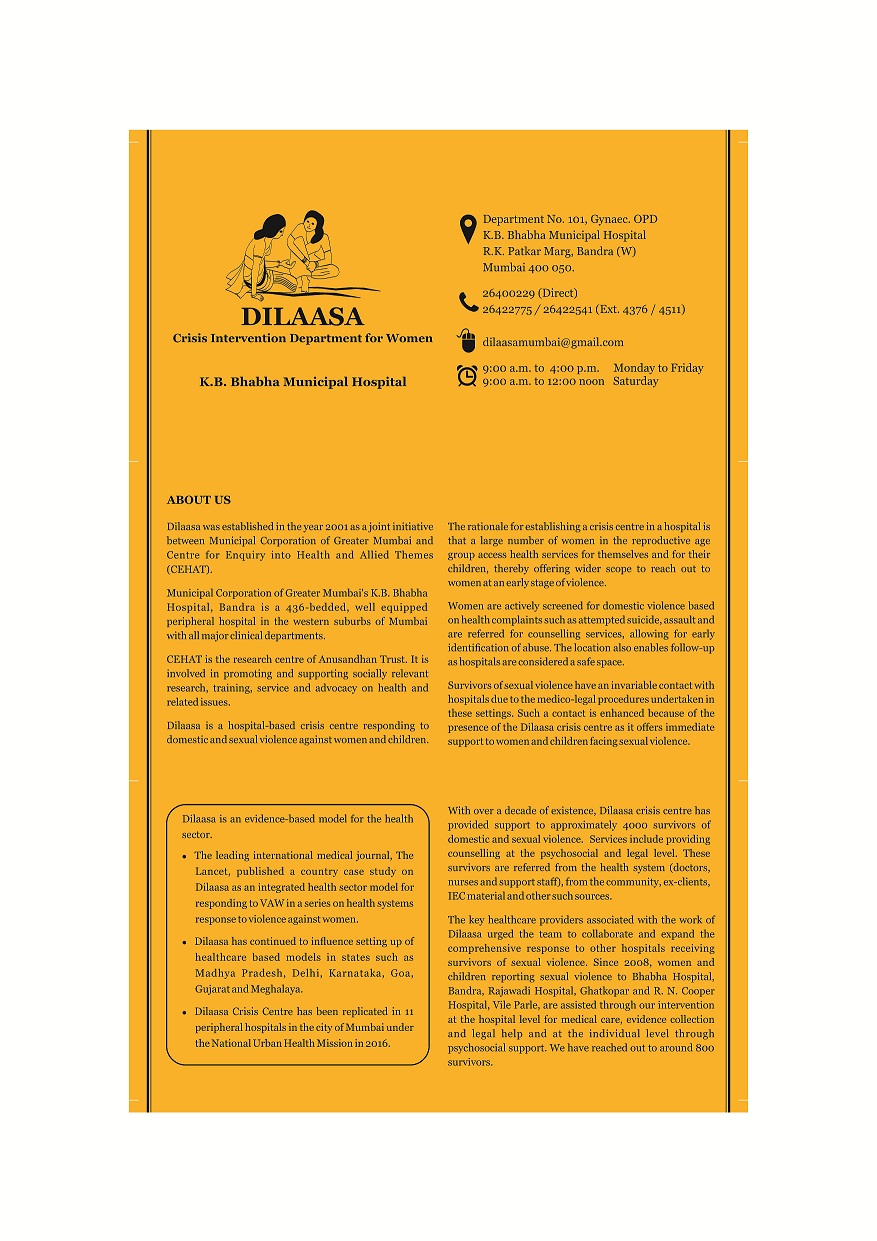 Dilaasa was established in the year 2001 as a joint initiative between Municipal Corporation of Greater Mumbai and Centre for Enquiry into Health and Allied Themes (CEHAT). Municipal Corporation of Greater Mumbai's K.B. Bhabha Hospital, Bandra is a 436-bedded, well equipped peripheral hospital in the western suburbs of Mumbai with all major clinical departments.
CEHAT is the research centre of Anusandhan Trust. It is involved in promoting and supporting socially relevant research, training, service and advocacy on health and related issues. Dilaasa is a hospital-based crisis centre responding to domestic and sexual violence against women and children.