Publications
Dilaasa and Point of View present 'At The Crossroads' इस मोड पर Directed by Ipshita Maitra
Authors : DILAASA
Published Year: 2011
CEHAT, Mumbai, Documentary Films,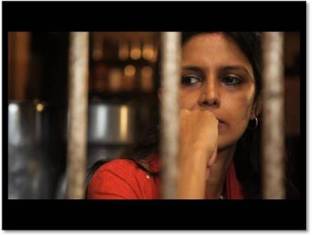 About the film…
At the Crossroads follows the story of Meera, a woman admitted into a public hospital for attempted suicide. A concerned nurse, who believes Meera to be a survivor of domestic violence, introduces her to Dilaasa, a hospital based crisis center, that works on mitigating abuse by identifying and helping women who come to the hospital to treat various health issues that result from domestic violence. With the counselor's help, Meera learns to handle her situation and make a fresh start. At the Crossroads focuses on the important role that health care professionals can play in stemming domestic violence. Since hospitals are often the first refuge for abused women, the steps that a health care professional takes can have a marked impact on situations involving familial or spousal abuse. The film also emphasizes the counselor's role in helping transform the lives of survivors of domestic violence.
Written & Directed by – Ipshita Maitra
Produced by – Bishakha Datta
Cast –
Divya Jagdale
Dhanendra Kawade
Karishma
Princy Sudhakar
Sanjay Gurbaxani
Sangeeta Rege
Director of Photography – Rishi Punjabi
Editor – Swati Sen
Film with Dr. Mallik's interview on YouTube.