Publications
PSYCHOLOGICAL FIRST AID (PFA) FOR COVID 19 PATIENTS AND THEIR FAMILY MEMBERS
Authors : CEHAT
Published Year: 2021
CEHAT, Mumbai, 33 p.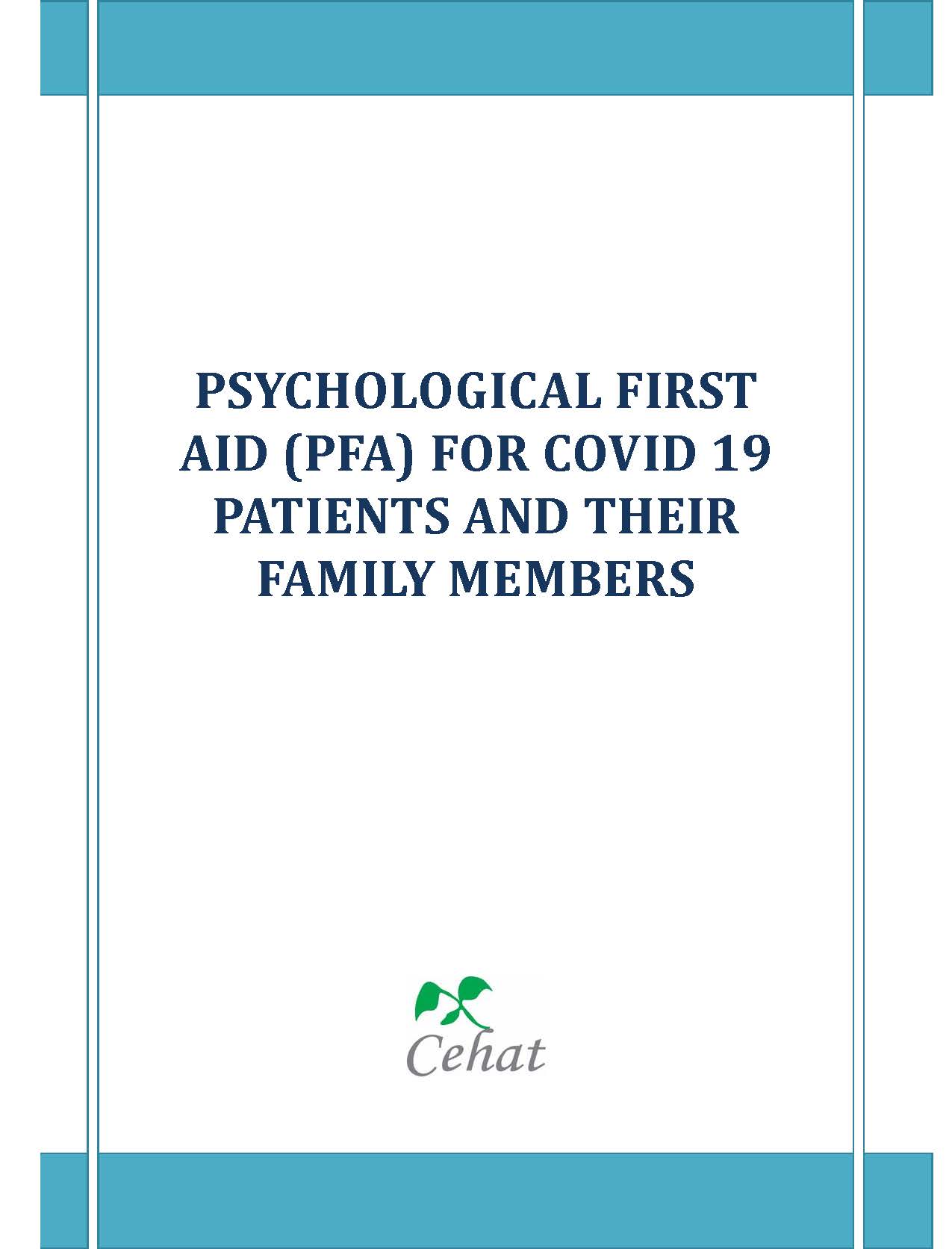 COVID 19 is a disease that has swept across the world in the form of a global pandemic. High mortality and morbidity worldwide, have instilled fear in the mind of the common man. There is anxiety about the transmission of the disease, being infected, and transmitting it to families & friends. Lockdowns, quarantines, isolation phases, losing loved ones have serious mental health effects. In addition to this, the uncertainty owing to the changing nature of the disease, treatment protocols, recent complications, testing, vaccine schedules, and myths related to COVID 19, add to the psychological stress of the individual.
Psychological First Aid (PFA) is considered a vital tool to deliver psychological interventions to those who have gone through a traumatic experience. In these current situations due to lockdowns and quarantines, people are restricted to their homes and social support systems have been affected. PFA can be especially helpful in stabilizing the mental health of the young generation and children.