Publications
CEHAT Calendar 2018 Universal Health Coverage
Authors : CEHAT
Published Year: 2018
CEHAT, Universal Health Coverage, Calendar 2018, 16 p.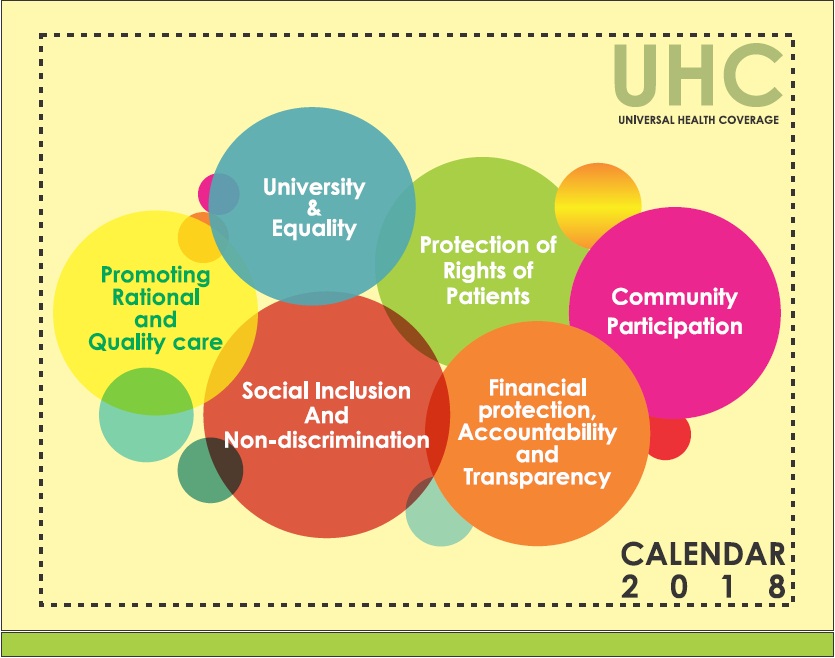 Universal Health Coverage (UHC) is one of the sustainable development goals of UN member states, which has been prioritized in India's National Health Policy, 2017. CEHAT has been working in the area of Health Services and Financing, as well as Health Legislation and Patient Rights for many years. Through this body of work, CEHAT has examined the right to health and its accessibility for vulnerable groups.
Universality and Equity, Social Inclusion, Rational and Quality care, Accountability and Transparency, Financial Protection and Community Participation are some of the basic principles of UHC. The 2018 calendar uses simple case studies to demonstrate these principles in practice. We hope that the calendar will be useful for health care providers in their everyday practice of providing health care.